Tami Sirkis, food journalist and second-generation cook-book author, has been in the public´s eye for several years, as a regular guest on TV and radio  programs, and leading internet websites (Ynet, Tnuva, Sirkis and others).
Tami began her career as a speaker in cooking classes for cooking enthusiasts. In contrast to other chefs, Tami specializes in teaching simple and quick cooking for families. Her cooking classes are acclaimed as an excellent opportunity to learn several new recipes, enjoy a tasty meal, and have a good laugh.
In recent years, Tami has appeared in a large variety of culinary events – ranging from culture and cooking stage performances, appearances at women´s performing arts festivals, and humorous speaking engagements and demonstrations at private events.
In Israel, Tami offers 'Culinary Stand-up'. A light, refreshing view on families, entertaining and home cooking. She combines practical advice with personal anecdotes that leave her audience laughing in the aisles.
Her one-woman show, 'Ten Commandments for the Sane Hostess – Practical Advice and Amusing Tales,' is a great opportunity to laugh out loud at ourselves and our habits. Whether you are a 'compulsive hostess' – who may be hosting too many events… Or an 'evasive hostess' – 'conveniently forgetting' to invite your friends over for the last 5 years… You will find some great tips for your next event. The show gives a new twist on the Ten Basic Rules for Home Entertaining, intertwined with personal stories and practical tips.
Please listen to: TLV1 podcast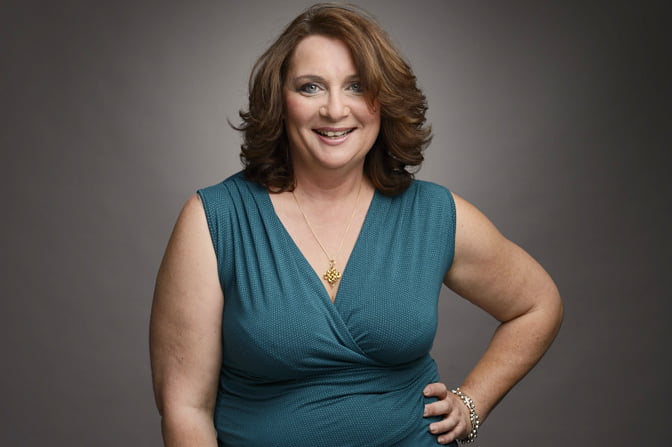 Tami´s performance, entitled 'The Difference Between Home Ec and Home Wreck,' targets parents who want another perspective on the connection between proper nutrition, smart consumerism, child-raising and being a role  model. Tami emphasizes the connection between 'overweight' and 'overdraft'  and how remedying one works in the other´s favor. She recommends that we start thinking like a 'stalking tiger' rather than a 'grazing sheep'; she talks about  how to shop like 'a commando soldier' rather than 'an auntie on a stroll in the park,' and sprinkles her talk with a large dose of images and rules of the thumb  that help children and parents establish good eating and shopping habits for the rest of their life.
For Jewish and Israeli audiences overseas Tami offers a colorful cooking performance on stage. Performances are in Hebrew and/or English. Stage scenery includes a complete kitchen equipped with counters, and working range and oven. A photographer captures a close-up of Tami´s hands throughout the show, which is seen on a big screen on stage.
The performance includes demonstrations how to prepare typical modern Israeli dishes from all cultures and sects, with flair and charm. In addition Tami adds humorous accounts, explanations and information on the diverse range of today´s Israeli cuisine. The show is accompanied by Popular Foods from Israel, a cook book, complete with mouth-watering photographs and detailed explanations written by Ruth Sirkis, and available in English, French, Spanish, German, Russian and Japanese. The show requires advance preparations in conjunction with a local catering firm that prepares food for audience tasting. An even richer and more diverse performance is possible by combining additional stage performers such as musicians, story-tellers, vocalists or dancers. Sponsors from various fields can also be integrated into the shows.
Tami infuses her talks and shows with her own natural brand of humor and the wisdom of a full-time mom who loves to cook and entertain, without relinquishing an active career in writing, television production, show business, and culinary consultancy to corporate clients.
Tami Sirkis has a BA in Economics and Business Administration, and an MBA, awarded by Tel Aviv University. Her extensive experience covers a stint in the advertising industry as a planner and account agent at Kesher Barel, a production and publications manager at the Ruth Sirkis Publications, and a host of additional projects and ventures.
If you are interested in receiving more information please contact me:
info@tamisirkis.co.il